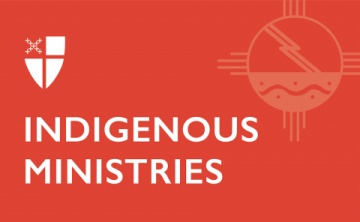 Indigenous Ministries
View the map
for Indigenous Ministries
About Indigenous Ministries
The Office of Indigenous Ministries celebrates the longstanding presence and influence of Native Americans throughout the history of The Episcopal Church. 
Exercising a deep spirituality grounded in respect for and care of creation and others, Indigenous Episcopalians enrich the church through myriad roles in lay and ordained ministry, modeling wisdom, resilience, and forbearance.
Indigenous Ministries works for the full inclusion of Indigenous people in the life and leadership of the church.
Featured Stories from Indigenous Ministries