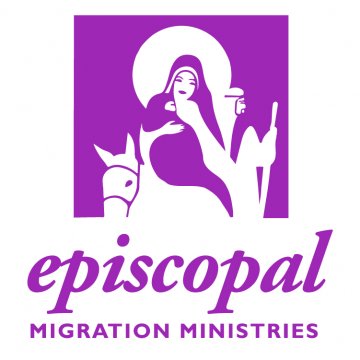 Episcopal Migration Ministries
View the map
for Episcopal Migration Ministries
About Episcopal Migration Ministries
Episcopal Migration Ministries(EMM) is the refugee resettlement and immigration ministry of the Episcopal Church. EMM welcomes refugees, educates communities, and mobilizes congregations to advocate for the protection and rights of all migrants. In 2020, EMM resettled 597 refugees and 524 SIV's from 29 countries build new lives in peace and security in 12 communities across the United States. EMM collaborates with 12 local partner agencies in 10 Episcopal dioceses to welcome those fleeing persecution.
Download EMM's 2020 Annual Report.
Featured Stories from Episcopal Migration Ministries
[Episcopal News Service] The Joel Nafuma Refugee Centre is the only day center in Rome available to refugees. The ministry, dedicated in 1995 and located in the crypt of St. Paul's Within the Walls Episcopal Church, provides a sanctuary for refugees to seek advice and assistance.
More