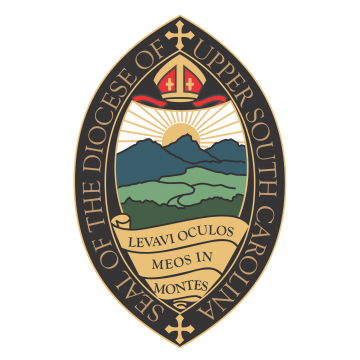 Upper South Carolina
View the map
for Upper South Carolina
About Upper South Carolina
Making, Equipping and Sending Mature Disciples of Christ
The Episcopal Diocese of Upper South Carolina is made up of 60 congregations in 22 counties in the upper part of the state. The bishop of Upper South Carolina is The Rt. Rev. W. Andrew Waldo.
We are a diocese committed to renewal, to sharing the faith that has changed our lives, and to increasing diversity among our ranks. In so doing, we celebrate and affirm the broad Anglican tradition, which welcomes seekers, embraces inquiry, and offers a wide variety of worship styles grounded and unified by the liturgy in our Book of Common Prayer.
Featured Stories From Around the Upper South Carolina
COVID-19 Response Outreach - Face Masks Available! 
This ministry is currently accepting:    Financial Donations
Contact Name    Nan Cekuta
Email    rector@saintbart.org
Contact Phone (803) 279-4622
More