The Episcopal Diocese of Texas
View the map
for The Episcopal Diocese of Texas
About The Episcopal Diocese of Texas
Welcome to the Episcopal Diocese of Texas! We are a diverse community of believers, following the Episcopal tradition across our 57-county diocese from Houston to Austin, Waco to Tyler. Our parishes are large and small, contemporary and traditional. Let us help you find a worship experience that will bring you a meaningful experience with a lively and growing community.
Our Asset Map is an opportunity for us to share the story of how we are living Christ in our communities. 
Featured Stories From Around the Episcopal Diocese of Texas
The Diocese of Texas provided gift cards to people affected by the country hill flooding. Gifts cards will be used for safe lodging, construction supplies and food for low-income families.
More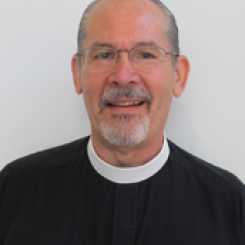 The Ven. Russ Oechsel
Emergency Response Coordinators