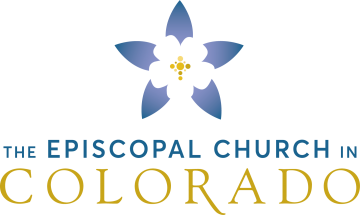 Episcopal Church in Colorado
View the map
for Episcopal Church in Colorado
About Episcopal Church in Colorado
You have arrived at The Episcopal Church in Colorado – made up of 107 worshiping communities and  diocesan institutions. We are located throughout the 105,000 square miles of Colorado's mountains, valleys, and plains.

We are committed to living out the mission of the Church through the ministries of evangelism (proclamation), Christian formation (discipleship), and service to all (servanthood).

The missionary work undertaken by the congregations of our diocese is both local and global in scope, and we look to support all those who seek a deeper understanding and relationship with Jesus Christ.
Follow Episcopal Church in Colorado
Featured Stories From Around the Episcopal Church in Colorado
I reached out to check on one of our oldest members the other day, and she told me how her mother came to join what was then known as All Saints Episcopal, probably around a hundred years ago. This woman spent her whole life Shining The Light from our beautiful little neighborhood church.
More