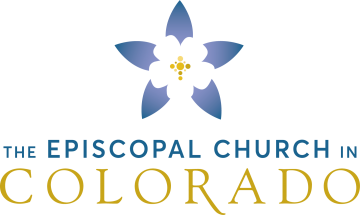 Episcopal Church in Colorado
View the map
for Episcopal Church in Colorado
About Episcopal Church in Colorado
You have arrived at The Episcopal Church in Colorado – made up of 107 worshiping communities and  diocesan institutions. We are located throughout the 105,000 square miles of Colorado's mountains, valleys, and plains.

We are committed to living out the mission of the Church through the ministries of evangelism (proclamation), Christian formation (discipleship), and service to all (servanthood).

The missionary work undertaken by the congregations of our diocese is both local and global in scope, and we look to support all those who seek a deeper understanding and relationship with Jesus Christ.
Follow Episcopal Church in Colorado
Featured Stories From Around the Episcopal Church in Colorado
If you were to drive five miles south from the town of Sedalia on the Perry Park Road, you would come to a spot of rare beauty. To the West of the highway, with a range of the rockies for a backdrop, you would see the church of St. Philip in the Field.
More