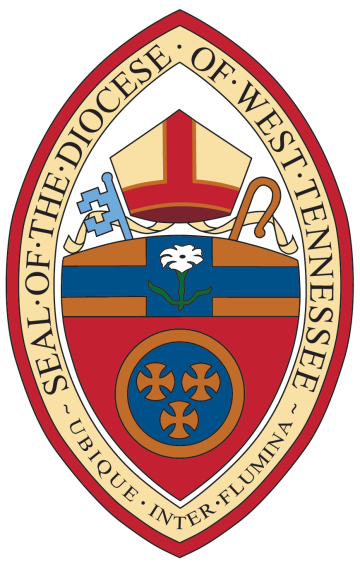 Diocese of West Tennessee
View the map
for Diocese of West Tennessee
About Diocese of West Tennessee
The Episcopal Diocese of West Tennessee is the diocese of the Episcopal Church that geographically coincides with the political region known as the Grand Division of West Tennessee. The geographic range of the Diocese of West Tennessee was originally part of the Episcopal Diocese of Tennessee, which was partitioned into three separate dioceses during 1982–1985. Phoebe A. Roaf is the current Bishop of West Tennessee.
The diocesan motto, Ubique Inter Flumina, means "everywhere between the rivers", referring to the Tennessee and Mississippi rivers, which bracket West Tennessee on two sides. This echoes the original motto of the old state-wide Diocese, which was Usque ad Flumen, meaning "even unto the river," referring to the Mississippi River.
Most communicants of this diocese reside in either the city of Memphis or its surrounding suburbs in Shelby County.
Featured Stories From Around the Diocese of West Tennessee
On March 1, St. Columba Episcopal Camp and Retreat Center is thrilled to begin welcoming guests to the newly-constructed Coleman and Johnson Lodges. These buildings add to the existing Scheibler and Sanders Lodges on the grounds, along with two private Hermitage retreat facilities.
More