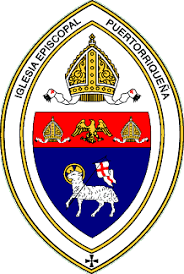 Diocese of Puerto Rico
View the map
for Diocese of Puerto Rico
About Diocese of Puerto Rico
Can you imagine a church in which you can pray and worship God without ceasing to be yourself, without having to give up your traditions and culture; a church that welcomes you with open arms regardless of gender, preference, race, origin, socioeconomic status or social status?
This is the Episcopal Church, a church that welcomes you and your family with doors wide open. We are a church that welcomes the doubts of those who approach it and tries to answer all the questions, without pretending to have all the answers.
We are a church that preaches the values ​​of the Kingdom of God, which celebrates its diversity and recognizes the richness of each individual and the values ​​of their culture.
We celebrate the Eucharist and fraternally share the Body and Blood of Christ in each one of them.
We also celebrate baptisms, confirmations, weddings and when the pain knocks on your door, we are there to offer you our support. We are a Catholic church that has great similarities and differences with other churches of the Catholic tradition.
We are an incredibly active diocese of approximately 5,000 episcopalians. The Diocese has 86 properties: 52 of which are Episcopal churches/missions spread throughout the diocese of Puerto Rico (including the island of Vieques); other institutions include 3 Episcopal Schools, 2 retirement homes, San Lucas Hospital, multiple clinics, hospice and home care centers, the San Pedro and San Pablo Seminary, the Garden Cemetery of Getsemaní, the Episcopal Printing Press, and Episcopal Social Services Inc. (VIDAS) who use their 7 homes for care and their offices to offer their services to children, youth, and their families.
Here in the Episcopal Diocese of Puerto Rico we are a dynamic church that values the importance of mission and evangelism. We do everything possible to speak the language of love and hospitality with any family or individual that visits us. You are always welcome to the Diocese of Puerto Rico, your home in the Carribean!
PO Box 902 Saint Just,  PR  00978-0902
1409 Ave. Ponce de León, 4to piso San Juan, Puerto Rico 00907-4025
Tel. (787) 761-9800 Fax: 787-761-0320
Featured Stories From Around the Diocese of Puerto Rico
Nuestra iglesia cumple en el año 2024 su 120 aniversario de creación/Our church celebrates its 120th anniversary of creation in 2024
More