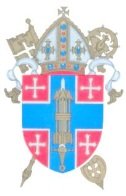 Diocese of New Hampshire
View the map
for Diocese of New Hampshire
About Diocese of New Hampshire
Welcome to the Episcopal Church of New Hampshire, where we are Tending the Vine, together, for the life of the world. We invite you to explore the information on our website and to reach out to us with any questions. 
Our Mission Priorities 
The Episcopal Church of New Hampshire abides and grows in the True Vine who is Jesus Christ (John 15). Living in the Vine, we seek to follow God's call to the mission of restoring the world. Vines are agile, strong and curious. Vines slowly and steadily seek where they can thrive. And then, they bear fruit. We have discerned Four Mission Priorities, which provide a trellis where we hope to flourish and "Tend the Vine" – this is our life in Christ.
Our Four Mission Priorities:
·      Congregational and Mission Vitality -- developing the ability of congregations to grow, prosper and extend their ministries,
·      Investing in Leadership -- making investments in the development of both lay and ordained leadership
·      Support of Ministry to Children, Youth, Families and Young Adults -- supporting the children of our parishes, communities and state, and
·      Advocacy for Upholding the Dignity of Every Human Being and Care for the Creation --acting as advocates and teaching others to lend their voices to this work.
The Five Practices
How are we Tending the Vine in New Hampshire? You can learn more about our Five Practices, five activities that are how we share the work of God, the Divine Vinedresser.  
The Episcopal Church of NH Mission Statement
The mission of the Episcopal Church in the Diocese of New Hampshire is initiated and empowered by the baptismal covenant with Almighty God through which its members have been incorporated into the Body of Christ and are led by the Holy Spirit – in their congregations and communities, through their institutions and as persons, in their worship and in their lives:
to proclaim by word and example the Good News of God in Christ;
to seek and serve Christ in all persons, loving our neighbors as ourselves;
to strive for justice and peace among all people, respecting the dignity of every human being.
Follow Diocese of New Hampshire
Featured Stories From Around the Diocese of New Hampshire
29 The next day he saw Jesus coming toward him and declared, "Here is the Lamb of God who takes away the sin of the world! 30 This is he of whom I said, 'After me comes a man who ranks ahead of me because he was before me.' 31 I myself did not know him; but I came
More