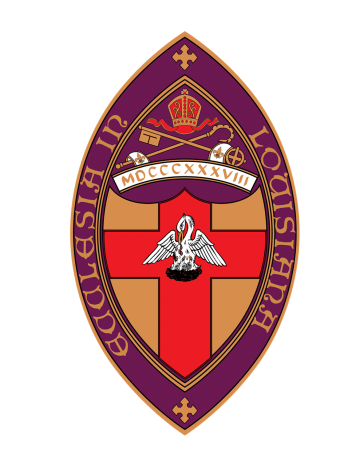 Diocese of Louisiana
View the map
for Diocese of Louisiana
About Diocese of Louisiana
Search and election of the 12th bishop of Louisiana
The Search Committee for the 12th Bishop of Louisiana has announced the publication of the Diocesan Profile and is requesting nominations. Download the Diocesan Profile to learn more about the rich culture and history of Louisiana and our diocese, the events that have shaped us, our ministries, and our finances.
See also: https://www.edola.org/bishopsearch
OUR PLACE IN LOUISIANA
Louisiana is blessed with a richness of cultural and natural resources. Its abundance of cultures and ethnic diversity is known around the world. South Louisiana has a multicultural, multilingual heritage, so strongly influenced by a blend of 18th century European, Caribbean, African and Central American cultures that it is considered somewhat exceptional in the U.S.
The Episcopal Diocese of Louisiana, the westernmost diocese of Province IV, covers the southeastern portion of Louisiana. Although containing only 23 of Louisiana's 64 civil parishes, we are home to 2.6 million people, which is 55% of the state's population. Our Diocese contains the two largest metropolitan areas in Louisiana, Greater New Orleans and Greater Baton Rouge. Our land was built by the Mighty Mississippi River and today it hosts some of the largest ports in the United States as well as a significant industrial presence.
Baton Rouge is the capital of Louisiana and also is home to our flagship Louisiana State University and Southern University, one of the premier historically black land grant colleges in the country. New Orleans has Tulane University, a highly ranked private university; Dillard University and Xavier University, private, historically black universities; plus The University of New Orleans and Southern New Orleans, both public universities. New Orleans has a large and growing medical footprint that encompasses teaching, research, and, of course, patient care. The area also is becoming a hub for entrepreneurship, particularly in the software and film industries.
In between, and around, our two largest cities you will find beautiful bayous and farms, antebellum homes and families that have been settled here for centuries. South Louisiana boasts rich, delicious, and exotic foods, zydeco music, Cajun and Creole cultures, rabid football fans and the most eclectic and gracious people you will ever meet. Tourism and culture are major players in Louisiana's economy, of course, centered on the world-famous French Quarter in New Orleans.
Southern Louisiana enjoys the beauty and bounty of a close relationship with Mother Nature. We are also very well acquainted with her sound and fury. The Greater New Orleans area is continuing to recover from 2005's Hurricane Katrina, having rebounded, but still showing scars from the deep wounds it suffered. The Greater Baton Rouge area suffered extensive flooding in 2016. This year, Hurricane Ida ripped through the Bayou Country and the mid-section of the Diocese, inflicting major damage. Preparedness, resiliency and a strong belief in the Love of our Lord are some of our hallmarks. Maybe this is why there is a strong sense of neighbor helping neighbor, meeting difficulties with equanimity and grace and always looking for the Joy in Life given to us by God.
THE CONGREGATIONS OF THE DIOCESE OF LOUISIANA
Baton Rouge Deanery
The Baton Rouge Deanery is the largest deanery of the Diocese, containing seventeen congregations in seven parishes including the most populated parish in Louisiana, East Baton Rouge Parish. We are located in cities, town and even very small towns. Our deanery contains St Alban's Chapel at LSU, St. James' Place Retirement Community and the diocese's newest congregation, the Church of the Transfiguration, at the Louisiana State Penitentiary (otherwise known as "Angola").
Church of the Holy Communion, Plaquemine
Church of the Nativity, Rosedale
Church of the Transfiguration, Angola
Grace, St. Francisville
St. Alban's Chapel, Baton Rouge
St. Andrew's, Clinton
St. Augustine's, Baton Rouge
St. Francis, Denham Springs,
St. James, Baton Rouge
St. Luke's, Baton Rouge
St. Margaret's, Baton Rouge
St. Mary's, Morganza
St. Michael and All Angels, Baton Rouge
St. Patrick's, Zachary
St. Paul's / Holy Trinity, New Roads
St. Stephen's, Innis
Trinity, Baton Rouge
The Jefferson Deanery
The Jefferson Deanery encompasses six congregations spread across Jefferson, St. John the Baptist and St. Charles Parishes. All of the churches were founded in the mid-nineteen hundreds and have either larger or very small congregations. The diocese's newly founded Hispanic ministry is housed in our deanery.
All Saints', River Ridge
St. Andrew's, Paradis
St. Augustine's, Metairie
St. John's, Kenner
St. Martin's, Metairie
St. Timothy's, LaPlace
Downtown New Orleans Deanery
The Downtown New Orleans Deanery consists of a university chapel focused on the UNO and SUNO communities with their very diverse and international student populations; the oldest historically black congregation in the area and our other churches located in very different communities ranging from suburban to urban/inner city.
Chapel of the Holy Comforter, New Orleans
Mt. Olivet, New Orleans
St. Anna's, New Orleans
St. Luke's, New Orleans
St. Mark's, Harvey
St. Paul's, New Orleans
St. Philip's, New Orleans
The Uptown New Orleans Deanery
The Uptown New Orleans Deanery encompasses different areas of the city of New Orleans. It is home to both our cathedral and a university chapel serving the campuses of Tulane and Loyola. The Lambeth House Episcopal Retirement Community and the Jericho Road Episcopal Housing Initiative, are both located within this deanery.
Chapel of the Holy Spirit, New Orleans
Christ Church Cathedral, New Orleans
Church of the Annunciation, New Orleans
St. Andrew's, New Orleans
St. George's, New Orleans
Trinity, New Orleans
Northshore Deanery
The Northshore Deanery comprises the civil parishes of St. Tammany, Washington, and Tangipahoa above the north shore of Lake Pontchartrain. Historically an agricultural region, in the last few decades we have seen the highest population growth in the state. Four of the congregations have greatly benefited from this growth. The other churches, regrettably, have decreased in numbers. Covington is home to Christwood Retirement Community.
All Saints', Ponchatoula
Christ Church, Covington
Christ Church, Slidell
Church of the Incarnation, Amite
Grace Memorial, Hammond
St. Matthew's, Bogalusa
St. Michael's, Mandeville
Southwest Deanery
The Southwest Deanery consists of five historic congregations, most dating from the middle of the nineteenth century in churches which are nearly as old. We are spread across small cities, towns and communities along the bayous of Cajun Louisiana. Unfortunately, our congregations were seriously impacted by Hurricane Ida and one, St. Andrew's, which is located on Bayou DuLarge virtually on the Gulf of Mexico, was severely damaged. We are small but faithful. It is difficult to know what good things the Lord might bring about for the Southwest Deanery over the next years, but we are listening.
St. Andrew's, Theriot
St. John's, Thibodaux
St. Mary's, Franklin
St. Matthew's, Houma
Trinity, Morgan City
Follow Diocese of Louisiana
Featured Stories From Around the Diocese of Louisiana
Sustaining: Jericho Road Virtual Housing Sustainability Program - $9,500.00
More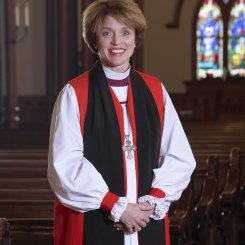 The Rt. Rev. Shannon Rogers Duckworth
Bishop of Louisiana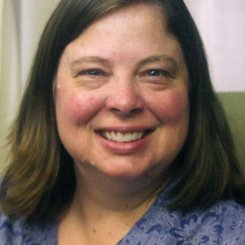 Karen Mackey
Communications Director