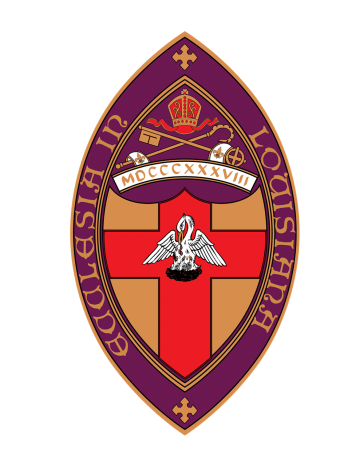 Diocese of Louisiana
View the map
for Diocese of Louisiana
About Diocese of Louisiana
The Episcopal Diocese of Louisiana was organized in 1838. It constitutes the Episcopal Church within the limits and bounds of the following Civil Parishes of the State of Louisiana: Ascension, Assumption, East Baton Rouge, East Feliciana, Iberville, Jefferson, Lafourche, Livingston, Orleans, Pointe Coupee, Plaquemines, St. Bernard, St. Charles, St. Helena, St. John The Baptist, St. James, St. Mary, The Southeast Portion Of St.Martin Parish, St. Tammany, Tangipahoa, Terrebonne, Washington, West Baton Rouge, And West Feliciana.
Bishop of Louisiana:
The Rt. Rev'd. Morris K. Thompson, Jr is the 11th Bishop of Louisiana.
The People and The Culture:
Louisiana is blessed with a richness of cultural and natural resources. Its abundance of cultures and ethnic diversity is known around the world. South Louisiana has a multicultural, multilingual heritage, so strongly influenced by a blend of 18th century European, Caribbean, African and Central American cultures that it is considered somewhat exceptional in the U.S. Our people can trace their heritage to more countries than many other regions of the United States.
The people of the Diocese of Louisiana resemble our tasty gumbos that are a staple menu item — we are a rich collective of flavors, colors, and consistency, each retaining a strong sense of our roots and origins, but coming together in a wonderful, flavorful mixture. Louisiana is also well known for its bountiful natural resources of forests, swamps, and the saltwater marshes that give way to the open waters of the Gulf of Mexico.
South Louisiana boasts rich, delicious and exotic foods, zydeco music, Cajun and Creole cultures, rabid football fans and the most eclectic and gracious people you will ever meet. Baton Rouge, the state capital, is home to our flagship university, LSU; and Southern University, one of the premier historically black land-grant colleges in the country. New Orleans is the epicenter of all things fun and bizarre, and has a thriving film industry. In between our two largest cities, you will find beautiful bayous and farms, antebellum homes and families that have been settled there for centuries.
Ministries of the Diocese:
More information on the ministries of the Diocese of Louisiana: See the Noland Center page.
Congregations:
The Episcopal Diocese of Louisiana consists of 51 worshiping congregations: 33 parishes, 11 missions, three college chaplaincies, and four mission stations.
Follow Diocese of Louisiana
Featured Stories From Around the Diocese of Louisiana
 The Episcopal Diocese of Louisiana partnered with Episcopal Relief & Development to provide food assistance to people in the Greater New Orleans area who lost power as a result of Hurricane Zeta.
More
Th Rt. Rev. Morris K. Thompson, Jr
Bishop of Louisiana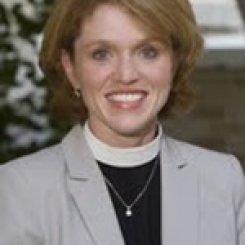 The Rev. Canon Shannon Manning
Canon to the Ordinary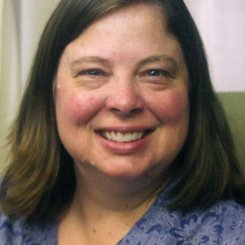 Karen Mackey
Communications Director