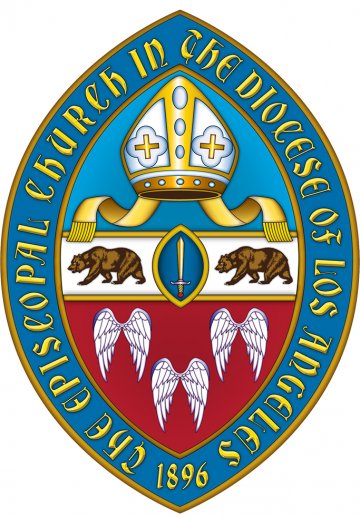 Diocese of Los Angeles
View the map
for Diocese of Los Angeles
About Diocese of Los Angeles
The Episcopal Diocese of Los Angeles lives out God's mission as a Christian community uniting some 65,000 Episcopalians in 136 neighborhood congregations and mission centers, some 40 schools and 15 other specialized service institutions located in six Southern California counties. Los Angeles is historically one of the five most populous and culturally diverse of the Episcopal Church's 110 dioceses.
The Diocese of Los Angeles is led by its bishop diocesan, the Rt. Rev. John Harvey Taylor, elected bishop coadjutor in 2016. Bishop Taylor has called the diocese to ministry under the theme "Feeding Hungry Hearts." Bishop Taylor is assisted by the diocese's Canon to the Ordinary, the Rev. Canon Melissa McCarthy.
The diocese was formed in 1895 by action of the Episcopal Church's General Convention; the first convention of the new diocese was held May 26, 1896, in Los Angeles. The first parish, St. Athanasius, started in 1864 and now located at St. Paul's Commons, in 2014-15 marked its 150th year as the oldest continuing Protestant house of worship in Southern California.
The diocese's ongoing shared mission includes leadership initiatives in environmental care and food security, year-round stewardship, multicultural ministries, interfaith collaboration, clergy formation, spiritual direction, youth and young adult ministries, and strategic communication.
Follow Diocese of Los Angeles
Featured Stories From Around the Diocese of Los Angeles
Healing From Loss - $7,780.00
More