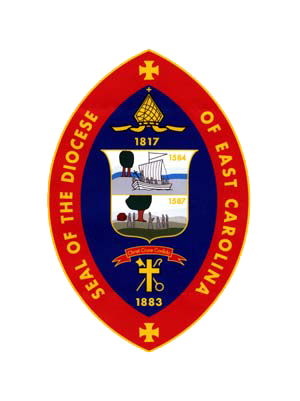 Diocese of East Carolina
View the map
for Diocese of East Carolina
About Diocese of East Carolina
The Diocese of East Carolina consists of 67 parishes and three college campus ministries and covers the area from I-95 to the coast in the state of North Carolina. 
The Rt. Rev. Robert Skirving is Bishop of East Carolina.  The bishop, clergy, and Episcopalians in East Carolina wish you God's blessings, welcome, and peace.  
Follow Diocese of East Carolina
Featured Stories From Around the Diocese of East Carolina
The Dioceses of North Carolina and East Carolina are working with Episcopal Relief & Development through the Episcopal Farmworker Ministry (EFWM) to provide disaster recovery, increase resilience, and develop leadership among migrant and seasonal farmworkers.
More