Image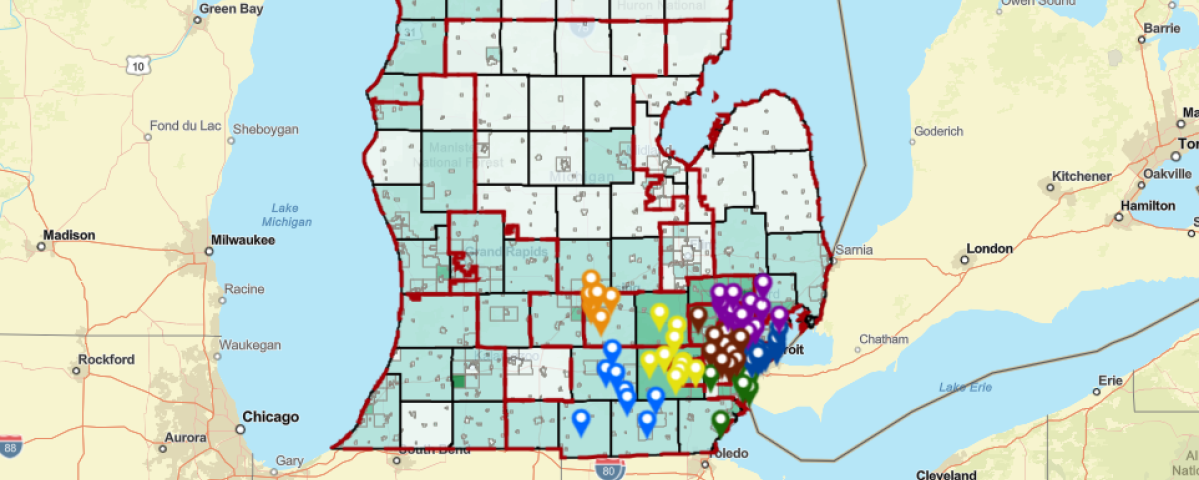 Mapping Out Better Community Organizing
How can churches use technology to accelerate their social justice efforts? Anna Stania, Director of Communications at the Episcopal Diocese of Michigan, has been working with Geographic Information System (GIS) data layers that visualize relevant demographic data for churches to use when community organizing—and combatting gerrymandering. 
Collaborating with a professional geographer, Anna has developed a diocesan map that shows vital information for each church. "The map shows legislative lines, deaneries, city and county boundaries, median household incomes, and names of senators and representatives for each congregation in the diocese. It really helps to visualize how we are all connected."
"The map is really helpful because a church can be located in one district and have members who live in many different districts," Anna says. "I see that as an opportunity for a church to work with not only the representative who represents their church's physical location, but also the ones that represent the homes of their people.
"Or, maybe a church does ministry outside of their district without realizing it. Congregations can also use the map to see which other congregations have the same representative so that they can coordinate and collaborate together."
Although the rollout of this map is still in its early stages, the diocese plans to showcase it in their upcoming community organizing training. "We think we can get much more done when our churches band together," Anna says.
How about other dioceses that already use the Episcopal Relief & Development Asset Map? "This map cost less than $200," Anna says, "so I think any diocese, and even congregations can create something like this and get a lot of use out of it."