Image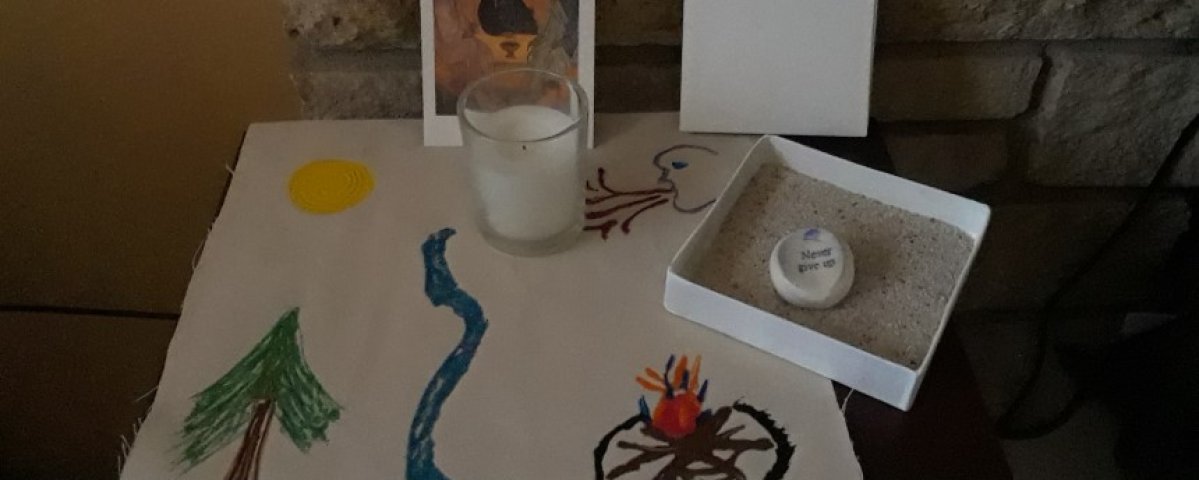 Home worship center workshop
Do you have a special place at home for prayer? Perhaps a "prayer-chair"? Would you like to create a home worship center? Or enhance what you have?
On Saturday, March 28, beginning at 9:00 am and concluding about 3:00 pm, you will have that opportunity! We begin the day with Terce, a short mid-morning prayer service. Then, start on our projects.
At the end of the day you will have these items for your home worship center:
A sand garden
A prayer cloth (think place mat, not rug)
Icon
Candles — both battery and live flame
Incense
Finger labyrinth
Some other goodies.
You will also have a resource sheet so that you might add to your collection.
Please sign up by Sunday, March 22, to insure we have adequate supplies. A donation of $10 to cover the cost of the supplies is suggested. Plan to bring an apron or old tee-shirt for the painting activities. Bring a sack lunch and your beverage of choice.
Questions? Just ask Bee Jay, labyrinth@redeemer-kenmore.org.
Church of the Redeemer
6210 NE 181st Street
Kenmore, Washington 98028